INTRODUCING ODIN SDK
Voice chat for your apps, games and websites
Crystal clear voice chat with deep game engine integration for Unity and Unreal
Get started for free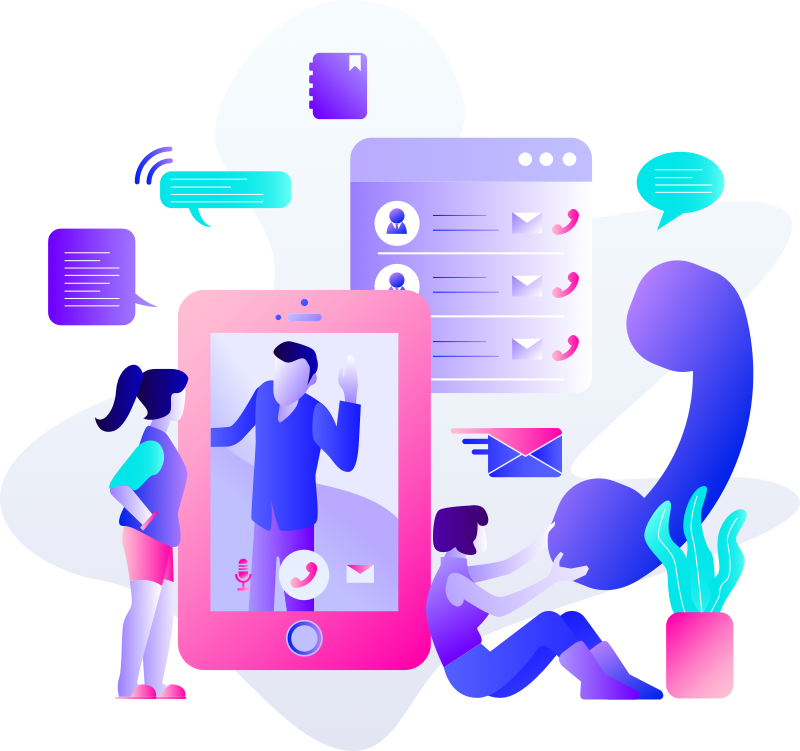 Made for developers
In just a few lines of code you can connect and join a room. See the full list of our SDKs here.
Features that speak for themselves
Fast & Easy Integration
It can't get easier than this: The integration of ODIN into any existing project is simple and fast – taking just a few hours.
Fully Integrated
Unlike comparable tools, ODIN is integrated directly into existing game engines, offering a seamless and powerful connection.
Highly Reliable & Scalable
Our software runs on highly optimized servers and is monitored 24/7 globally – no matter how many users you have or how distributed your operations are.
Lightning Fast & Low Latency
No lag, no interruptions. Just crystal-clear communication with ultra-low latency.
Cross Platform
Different platforms. Same code. Same high performance. ODIN knows no boundaries and can be used cross-platform on all major systems.
Built-In Privacy & Security
Your users care about privacy – so do we! ODIN does not require personal data and is fully GDPR-compliant. Germany has been one of the world's most demanding market in terms of data protection. We understand it better than any of our competitors.
Fully Adaptable
Whatever you need, ODIN's open structure allows true flexibility and is fully customizable. Your game, your rules.
Zero Bookkeeping & Stateless
No need to create and manage rooms and users lifecycle. Odin will handle everything for you.
Next-Gen solutions for your business
Our technology has been battle-tested in gaming - the toughest environment imaginable for real-time applications and services. Leverage our know-how and expertise today! Learn more how our products and services empower your business.
Flexible and fair pricing
Traffic included
As one of the largest providers of game servers in the world, traffic is not an issue for us – one thing less you need to worry about.
Hosting included
Don't worry about server costs, maintenance and operations. We'll handle world-wide server hosting for you.
Unlimited Rooms
Our software automatically creates and destroys rooms for you. Create as many rooms as you like. There is no limit.
SDKs included
Our Voice SDK is deeply integrated into Unity and Unreal Engine via our free SDKs. For hard core developers a C based client library is available.
If the pricing model does not work for you, please get in touch with us so we can decide a custom proposal to fit your needs.
FREE
Free
Free for development
Up to 25 CCUs
No registration required
Free Unity and Unreal Engine SDK
Support via Discord/Community
Pro
€500/month
For larger games and experiences
2.000 CCUs included
0,29 € per additional CCU
Free Unity and Unreal Engine SDK
Support via Discord, Mail, Phone
Production ready
4Players branding required
Indie
Free
For smaller games and experiences
Up to 10.000 minutes/month
Registration required
Free Unity and Unreal Engine SDK
Support via Discord/Community
Production ready
4Players branding required *
Next-generation technology
Existing voice-chat solutions rely on WebRTC, which is an old legacy browser extension. Yes, it's true: a browser extension with hundreds of dependencies and an awfully bloated API.
ODIN is developed from scratch based on HTTP/3 and QUIC with nearly zero dependencies allowing us to deliver excellent voice quality seamlessly embedded into your game engine.
Hosted by us or host yourself
We love gaming! We are gamers! We know that real-time communication is essential for a fun and immersive gaming experience. This is why our new and innovative voice chat adds another layer of realism to any game or any other virtual interaction, elevating regular voice from chatter to a true communication feature.
With our Voice SDK, we provide a complete out-of-the-box solution that has been designed and built from the ground up for gamers, developers and publishers: flexible, feature-rich and cross-platform.
Reduce development time by leveraging our best-in-class technology to deliver seamless in-app communication.
4Players has more than 20 years of experience hosting game and voice servers for gamers. You can trust in us that we provide the highest quality of service for you and your players.
If you want to be in charge, no worries, we got you covered. Our servers can be easily hosted everywhere. Contact us for more information about self-hosting.
Our USPs
This table shows strengths and weaknesses of various voice SDKs available in the market.
Feature
ODIN
Photon
TeamSpeak
Agora
Vivox
Pricing models
2000+
50
1000
128
SDKs

Deep Unreal Engine Integration

Essential features

Intrinsic data protection

Real-time data synchronization
Experience yourself
Download our samples and experience spatial 3D audio with friends, family and colleagues