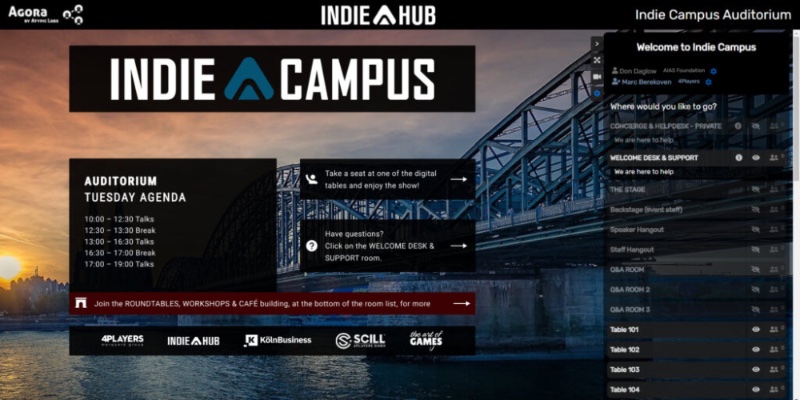 Back to Blog
Indie Campus – Cologne: Successful conference debut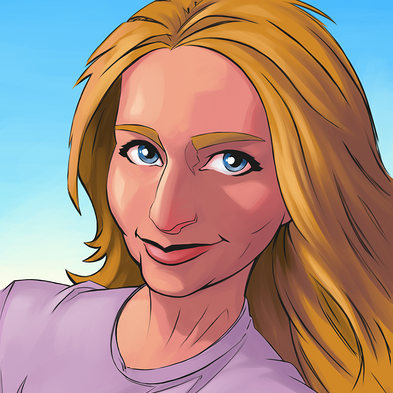 Written by
Melina Birkner
17 Sep 2021
4Players and Indie Hub are very satisfied with the premiere of the indie event and are already planning the next edition.
The first Indie Campus organized by Indie Hub and 4Players in close cooperation with KölnBusiness and Atypic Labs from Québec, was a complete success. On September 14 and 15, 2021, more than 30 speakers joined the online event, making themselves available for talks and roundtable discussions to a very inquisitive audience.
The speakers, including best-selling author, Emmy® winner, and developer Don Daglow (a.o. Neverwinter Nights, Stronghold, The Lord of the Rings: The Two Towers), Dominik Lauf (CPO, Magenta Gaming), Seren Besorak (Co-Founder & CEO, TriTrie Games), Tomas Sala (The Falconeer) or Kai Schober (Community Manager, Bethesda) gave the audience not only open insights into their wealth of experience, but also many suggestions on the areas of retention and monetization in games. From blockchain usage in games to the necessity of a publisher, hints on how to go from 0 to almost 1,000,000 followers, the importance of community management as well as valuable design advice up to a wrap-up of TriTrie Games' thematically challenging 'Jessika', a wide range of topics were covered and enjoyed throughout.
###Next Indie Campus in 2022 Given the positive feedback during and after the event, Indie Hub and 4Players have agreed to extend their collaboration in the future. The next Indie Campus is already being planned and is expected to take place in spring 2022. In addition, other events tailored specifically to the needs of indie developers will take place at irregular intervals, the details of which will be announced at a later date.
Marc Berekoven, Head of Business Development 4Players: "On behalf of 4Players, we would like to thank everyone who helped making the first Indie Campus a success. Together with Indie Hub, dedicated volunteers, KölnBusiness and the international support of Atypic Labs, we were able to present great speakers with interesting topics over two jam-packed days. The indie developer scene has grown a little closer through the Indie Campus, not only on a national, but also on an international level. We hope that the more than 1,000 spectators were able to take away numerous suggestions and ideas from the talks as well as roundtable discussions. We are already looking forward to the next edition."
Stefan Schmidt, Co-Founder of Indie Hub, adds: "We couldn't be happier that Indie Campus - Cologne was such a great success! Our special thanks go especially to my team and KölnBusiness, who have supported and encouraged us since the very first minute. And even though the theme of the next Indie Campus is yet to be announced, we can already say that we will shed light on other important topics for indie teams around the world. But until then, we will of course continue to offer a monthly roundtable and the Indie Game Fest in November.".