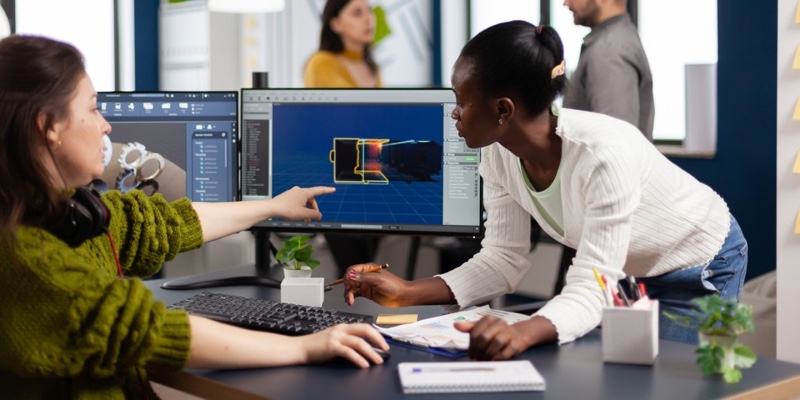 Back to Blog
Building (and Keeping) the dream team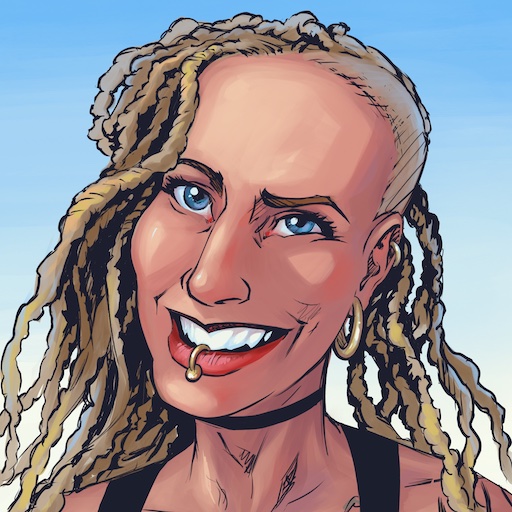 Written by
Patty Toledo
10 Nov 2022
Company culture has become a hot topic in recent years, especially after #MeToo when toxic team behaviour came to light. Maintaining a healthy work-life balance, assembling a diverse team, and building a positive work environment are ongoing tasks, and not easy by any means. How can we build diverse teams, with different backgrounds and cultures, while also balancing communication and conflict management tactics? How do we avoid the 'homogeneous' trap and our own biases? How should we deal with the super-talented people that just don't fit within an organisation?
SPOILER ALERT! We don't have all the answers. It's an ongoing learning process for all of us, even after all these years of development. However, we believe it is important to keep the dialogue alive to share information and insights with our community at every possible opportunity.
Building a team and hiring the right people are the first steps to creating the dream work environment. The game development market is always growing and many companies are hiring all year round. If you are thinking about hiring, some things we believe you should keep in mind are:
Know the development processes well. It's important you know the key players your team will need to hire. Make sure the plans are as clear and well-defined as possible.
Be realistic. You must have a clear, achievable plan in regard to the number of people you will need to develop your product. If there are too many you might be facing lay-offs later on - too few and you will burn your team out.
Make sure you are realistic about the company's finances. You cannot expect underpaid and undervalued team members to be satisfied and stay with you forever. If the company's financial means don't fit the development processes and original plans, you might need to get back to the drawing board and rethink the project, targets and goals.
Offer clear advantages and growth opportunities for your team members. Loyalty is easier achieved if the company offers great personal development paths for its employees. Bear in mind that this is not always about money: skills development, exciting new project opportunities, role upgrades/differentiation - there are many ways to keep the team engaged without breaking the bank.
Communication is key in every step. The hiring process is no exception to this. Be honest, and respectful of the candidates' time and be open to feedback during the entire process.
When hiring, it is natural to better connect with like-minded people; individuals with similar backgrounds and experiences. We, as human beings, are never free from biases, even when we try to convince ourselves we have none. However, hiring more people like you is not necessarily a good thing: diversity is more than a trend. It can be a great ally in developing the best products.
According to Forbes, diversity in the workplace can boost creativity and innovation, improve decision-making processes and it can even be a great brand-building practice. Remember: happy teams become ambassadors for your company.
"By building and leading a diverse team, you're going to be able to benefit from multiple perspectives on how to approach a project or challenge, based on the background, personal and professional experience and skill set of your team members.", says Eleanor Twilton Ben Youssef, from FunPlus. "As a leader, your biggest challenge is making sure all of those voices and points of view are heard clearly and respectfully."
Also, keep in mind that investors - of any scale - look at the team before deciding where to put their money. According to Joakim Achrén , from Elite Game Developers, 'It's the story. It is that and the team. Those are the main things. So go after an attractive market that you know that you can be the best people to execute on that market'. Additionally, 'Successful teams are made up of partners — people who can share each other's minds, hear their ideas, and listen.'
So let's imagine you did everything right and built the perfect team: ACHIEVEMENT UNLOCKED. Now you have to keep them.
The games industry is famous for its high turnover. According to GamesIndustry.biz, 'The games industry seems to be one of high staff turnover, with well over half our respondents (63.3%) working in their current job for between one and five years, and one in four only starting within the last 12 months. No one claimed to be working the same job for over 20 years, and only 1.3% had worked more than 11.'
The bright side of this is that if you observe the tips above when hiring, you are on the right path to keeping your team satisfied enough to be able to keep them for the long run. Employee turnover can sometimes be an indicator of moving towards success. When a company fosters continual growth, there's a give and take, but be careful and honest with yourself when analysing the reasons for the turnover. When cracks are exposed, work on them, do not blame the employee and move on.
We know we said this many times in our posts, but here it goes again: Communication is King. Listen to your team's insights and ideas and implement them whenever feasible.
"Even if you have a great team culture and everyone gets along, there will always be those who have a louder voice and those who need more encouragement. And it doesn't mean just making sure you ask everyone's opinion! Finding different opportunities and adapting circumstances to enable people to voice their thoughts with confidence and feel valued is essential to the team dynamic and for diversity to be considered a strength.", says Twilton Ben Youssef.
Another good tip is to allow your team to glow and grow in experience. A good manager gives compelling directions, bringing out the best in the team without micromanaging. This allows them to be both self-managed and yet goal oriented, providing efficiency and motivation. Additionally, avoid being a helicopter manager. Exceedingly checking every detail and tasks can be translated as lack of trust in the team and decrease morale.
This is only the tip of the iceberg and clearly an ongoing learning experience. However, open communication, trust and personal and professional growth individually and as a team can be an amazing stepping stone for greatness.
At 4Players, we learn these lessons and much more every day, in our own teams and through our superb partners, and we hope our insights can be a good support to professionals everywhere. We would also love to hear your thoughts and share knowledge. We are surely here for it.